Information
The Association offers a warm welcome to new and existing members. Anyone with an interest in continuing support for The Boys' Brigade, whether ex–member or not, will find enjoyment and friendship within our membership.
We have arranged an exciting and varied programme of events, spread over the next twelve months, from a few interesting talks to outings and tours, including a conducted tour of Glasgow Cathedral, and another chance to enjoy our historic walk round the founding and historic area of The Brigade in Glasgow's West end. Visit the events page to view this session's programme.
To find out more about the Association, you can contact any member of our Committee, the membership fee is £12.00.
BBC Scotland Visit
Our Association invaded BBC Scottish Headquarters on Saturday 11th November for a most enjoyable tour. Some 22 of our members, representing a record turnout, had a fascinating and well led visit, exploring the magic of news and programme production. The Scottish Headquarters of the broadcaster is a vast and fascinating building, most impressive architecturaly and technically and is well worth a visit.
Our guide for the afternoon was delightfully helpful and the technical description of news and weather forecast programming by the chief weather forecaster was intriguing and informative.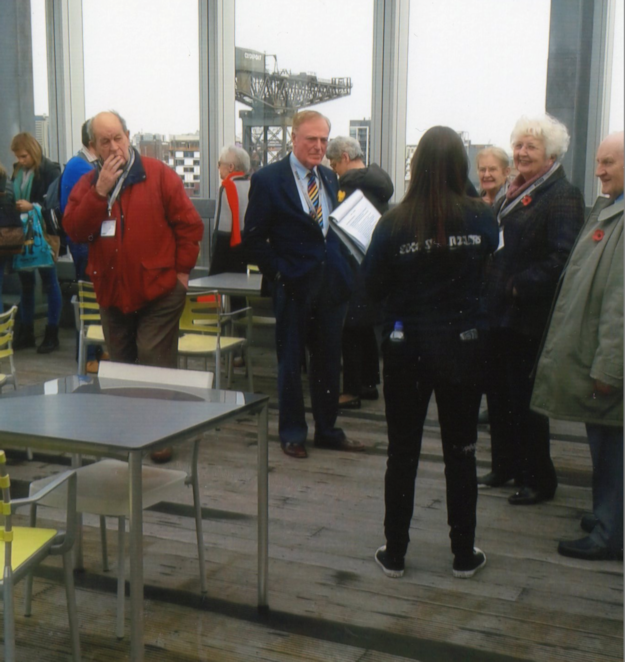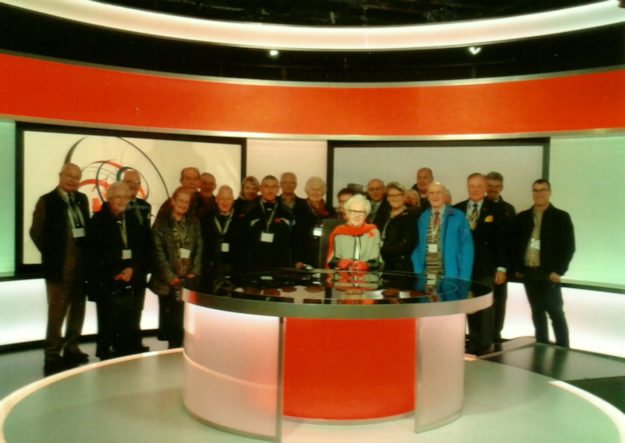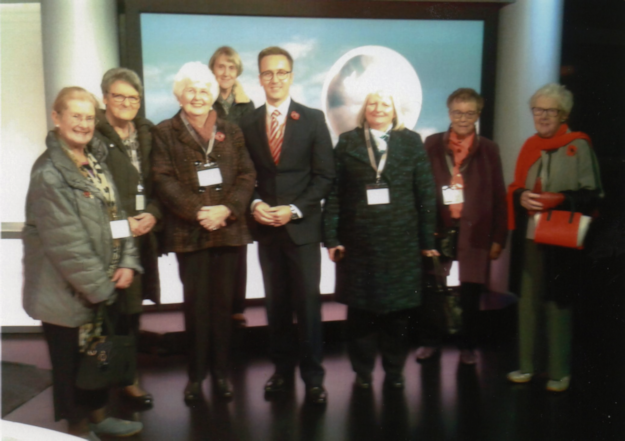 As can be seen from the accompanying pictures, Member Betty White tried to usurp the news reading job of Jackie Bird, and while she was well supported by our Members, it was not to be. Again, a job well done by our events organisers, Bill and Irene.
A Happy "Chippy" evening
Association Members enjoy their Fish Suppers, at our opening meeting of the new Session.
Some 25 members met on 13th. September to start the new session , and enjoyed, not only their fish suppers, but also had first sight of our new "Promotional slide Presentation". The Committee plan to use the presentation in encouraging new growth of The Association.